Our Mission
---
Our mission is to build a trusting relationship with each client and to advise them throughout their life to help them reach their financial goals and ultimately financial security.
We are an independent financial services firm created in 1992 and based in Montreal. As professional advisors, we take pride in providing the best opportunities in investment growth and financial industry services to our clients, which include individuals and businesses. We work with multiple financial institutions and offer multi-level services from investments to insurance and mortgages. We study the field and explore diverse solutions to communicate the best choices to our clients.
Since 1992, we have helped our clients protect and grow their capital by meeting their financial goals , and offering them high quality and personalized advice. Our reputation means everything to us. Having a high level of integrity and honesty are thus the most important values we possess.
We improve your financial situation with our expertise and global vision in investment, insurance and mortgage services.
Flavio Vani
President of Assurance et Produits Financiers Vani Inc. (APFV) since 1992. Flavio completed his university studies at the Université de Montréal in 1988 and holds a Bachelor of Science, specialization in Industrial Relations; B.Sc. R.I.
Flavio also holds the titles of Financial Security advisor, Insurance and Group Annuities Advisor, Mutual Fund Representative, Broker Representative (exempt market) and Mortgage Broker. Well-surrounded in the field, he has been working in the financial industry for over 35 years! Moreover, since June 2013, Flavio is President and spokesman of the Professional Association of Financial Services Advisors (PAFSA).
Flavio is a soccer and F1 enthusiast, enjoys gardening and playing golf, as well as riding his motorcycle!
Why I chose my profession:
To help people, in my career I have faced several situations including helping people in their finance but also in law/life situations; being their financial advisor for short. I like to make myself useful.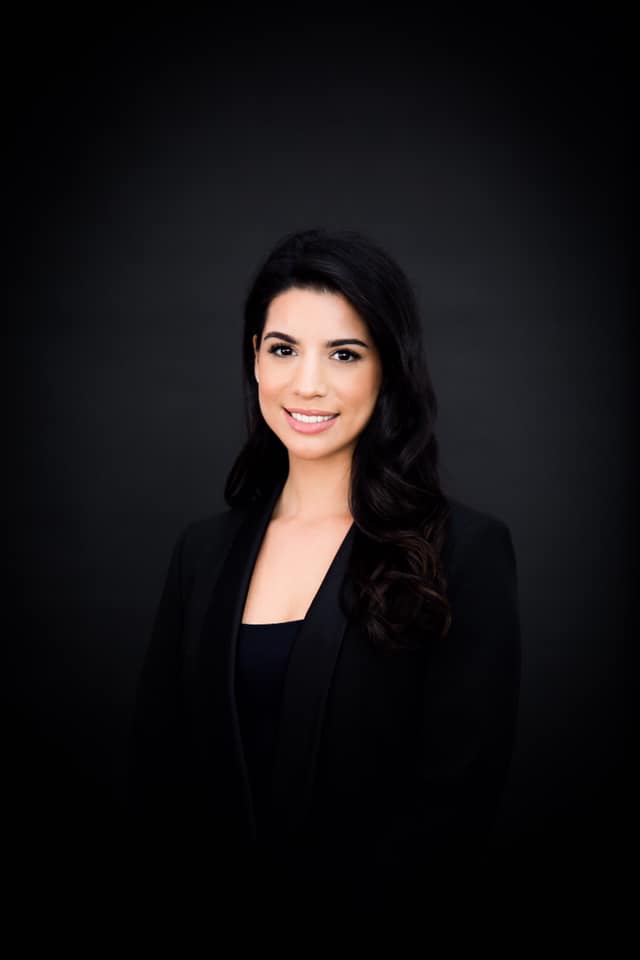 Violetta Vani
Violetta completed her university studies at John Molson School of Business (JMSB) in 2014 and earned her Bachelor of Commerce, specialization in Finance. She holds the titles of Mutual Fund Representative and Financial Security Representative, Group Insurance, Annuity Advisor and Mortgage broker. Violetta has been following in her father's footsteps for several years.
Violetta's hobbies include physical training, cooking, travelling and experiencing different cultures as well as has a passion for fashion!
Why I chose my profession:
Seeing my father work I always had a lot of respect for his field and it always interested me especially in university. Plus, I've always learned to help people, so if I can help someone with my knowledge, it makes me happy.
In the summer of 2018, my world came crashing down unexpectedly. I became a divorced, young professional scared for her financial future and uncertain of being able to make it on her own. Not knowing what to do, I called Flavio and Violetta. For the first time, my investment and insurance accounts were thoroughly analyzed and suggestions were made as to how I can improve my contributions and further protect myself for the future. Not to mention, each and every term used was clearly explained so that I understood and followed along correctly (the world of finance is definitely not my forte). I was completely blown away. Never had I been offered this kind of help (even when requested) with a banking institution and they both made me realize I was going to be more than just okay. Flash forward one year later and with their help and guidance, I was able to qualify for a mortgage and buy my own new, little townhouse. A brand new start at life. Not a day goes by I don't think of the Vanis and how thankful I am to have them in my life. It goes without saying that I'd recommend Flavio and Violetta to my family and friends !

We have dealing with Assurance et Produits Financier Vani since the year 2000, for various investment, insurance and mortgage opportunities and have been satisfied with the growth of our portfolios. Our needs have been met with an eye towards our retirement savings goals. Thank you.

Thanks to APFV inc, I have complete peace of mind when it comes to my financial health and my future. I know I can trust you blindly and I feel very well supported whenever I have questions or specific goals. Violetta and Flavio are relentless in providing a high quality and top of the line customer service and has made it very easy for me to select the right insurance plan for my needs as a young autonomous worker. It's very reassuring and comforting to know I am in the best of hands. The greatest benefit derived from the use of APFV services is simply said, I am saving energy, reducing stress, and saving money (as well as making money!). You offer excellent value and are helping me hope for the best, while preparing for impact if anything were to happen. I would without a doubt recommend their services! Thank you for all that you do!

I am pleased to provide this testimonial for Assurance et Produits Financiers Vani Inc., who has been our insurance agent for over 15 years.I am the President of CIE-TECH Inc., a Quebec company which develops and markets, a cargo loading software "LOAD XPERT," with over 1000 customers around the world. During the many years of my association, I am extremely happy with the professional advice and services provided by Flavio Vani. He is a true professional who explains with clarity any queries or doubts one may have related to insurance and investments. He posses excellent knowledge in insurance and investment matters. Recently, I had the opportunity to meet young Violetta Vani who is following her father's footsteps. I was very impressed with her presentation during our company's renewal of extended health insurance. I was very comfortable with her explanations and advice. Without any hesitation, I will recommend Team Vani to anyone requiring insurance and investment needs.

Mr. Flavio and Ms. Violetta Vani, your caring for your client individually is a great asset. Your knowledge and experience in investment gives us confidence in you work. We are very happy to have chosen your company to take care of us.

Thanks to M.Vani me and my wife are looking forward to a beautiful retirement.Thank you Flavio for your help and guidance. I would refer this team to all my friends and family.

The services provided by APFV have improved our life a great deal by supplying us with a life insurance policy, investments, and real time financial advice. My wife and I have invested short and long term with APFV which allows for emergencies as well as achieving our life goals. Flavio and Violetta are not only friendly and welcoming, they are also incredibly knowledgeable and forthcoming. I would recommend them to all who are seeking any type of honest and educated advice. I have even transferred some investments from major banks over to them due to their expertise and reliability.